So I guess this first post should explain about why I created this blog. Well, it's a long story and best told from the beginning….
Let's just start with the fact that I've always been a "bigger" girl. I've never in my life known what it's like to be skinny, fit, or not be embarrassed of my body.
I spent my entire childhood on every diet plan available, counseled by countless dietitians and nutritionists, digesting every prescription medication for weight-loss, increased metabolism, etc. (even those "over-the-counter" ones – you know the kind… ginseng, ginkgo biloba, hydroxy, etc.), and I joined nearly every gym in town. I just could never lose the weight and keep it off.
My mother was a highschool track star, slim and trim – with legs for miles… and her side of the family was just the same – a perfect picture of health, and enviable in size and fitness.
My father on the other hand… if you can conjure up a vision of Santa Claus you'll have a pretty good idea of his build (rosy cheeks and all – I think it's the Irish in us). *Sigh* Needless to say, I took after my Dad's side.
What I've come to realize is, with every weight-loss and subsequent weight re-gain, just how much I have been damaging my body with this yo-yo diet lifestyle. Losing weight and regaining it, especially quickly, stresses your organs, including your heart. And that's the last thing I need since heart problems run all through my family.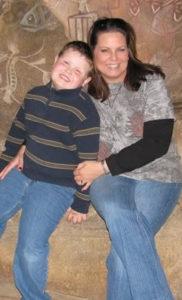 My last successful weight-loss attempt occurred in 2008. I had ballooned up to 260+ pounds and was completely miserable. My marriage was falling apart and I was flat out depressed, not exercising, and constantly eating my emotions. So, I did what I had trained myself to do and visited my doctor to get back on the Phentermine which always worked. This time was no different and the drug worked quickly as always and before I knew it, I was on my way to quickly losing 70+ pounds without even trying or exercising.
Alas, I didn't change my bad eating habits or change my lack of exercise, so of course in the last 8 years I have regained every single pound. I'm now faced with being 42 years old, with a much slower and sluggish metabolism, also being peri-menopausal, and I have a 21 year old daughter who could get married at any moment, yet I'm no where near ready to take on the role of "mother of the bride".
The key point of this blog post is… I'm finally ready to make a change. I'm ready to break all the old habits, stop the learned bad-behaviors and make a solid, whole-hearted, gospel hallelujah-singing, life-style change. AMEN!
You know all those dietitians and nutritionists? THEY ACTUALLY KNEW WHAT THEY WERE TALKING ABOUT!! I know, right? Shocking!! 😛
I have FINALLY accepted the cold hard truth that the ONLY way to lose weight and keep it off is through a healthy diet (think food pyramid) and regular exercise (cardio & strength).
I have come to realize that if I put in the effort to walk every single day, I will start WANTING to make other changes. It doesn't matter if I start with 10 minutes of walking per day or 1 hour of walking per day. It doesn't matter how far I walk, how fast I walk, or where I walk.
JUST GET WALKING.
EVERY.SINGLE.DAY.
Don't stop. Don't take a day off.
Not in the beginning.
Whether or not a single person reads this blog, the fact remains that I made this blog to remind myself, that the key to my health (and my families health) is to JUST GET WALKING.
When I don't feel like getting out, I tell myself… just get walking. And inevitably, once I start, I immediately feel better.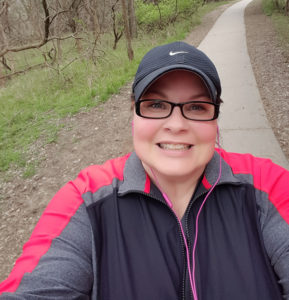 Thanks for reading, please feel free to stick around and follow my progress.
~Jenn