Monday, Monday. Weigh-in day for me and the start of a new week. Sadly today I can't report a loss, although I was fully expecting one.
I was expecting a loss today because I literally weigh and track EVERYTHING in MyFitnessPal. Like obsessively. Nothing goes in my mouth that MFP doesn't know about. I weigh my food, measure it, log it and track my steps and exercise. I knew that I had atleast a 4,800 calorie deficit. But yet I gained 0.4 pounds.
I know, I know… that amount of gain is so trivial in the grand scheme of things. But it's still so freaking disappointing.
After that major letdown I cried to Greg, who for the record weighs and tracks NOTHING and has lost 10 pounds, and bless his heart he tried everything he could to cheer me up. I posted a rant on my new favorite FB group, From Fat to Finish Line, and as always everyone was super supportive and offered suggestions and ideas on what might have caused the gain.
I decided to dig into the nutritional info in MFP and found everything was pretty on point… except my sodium.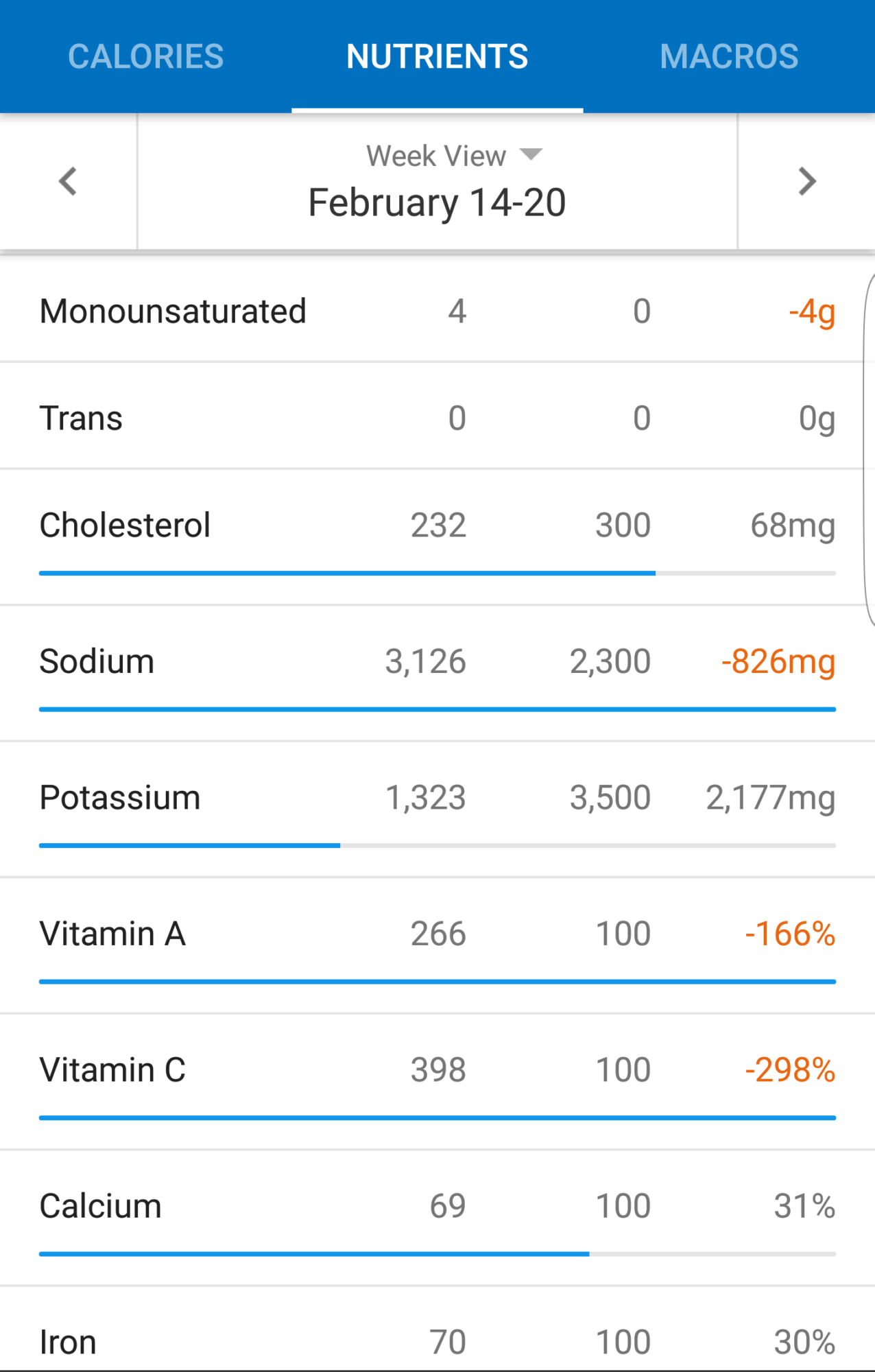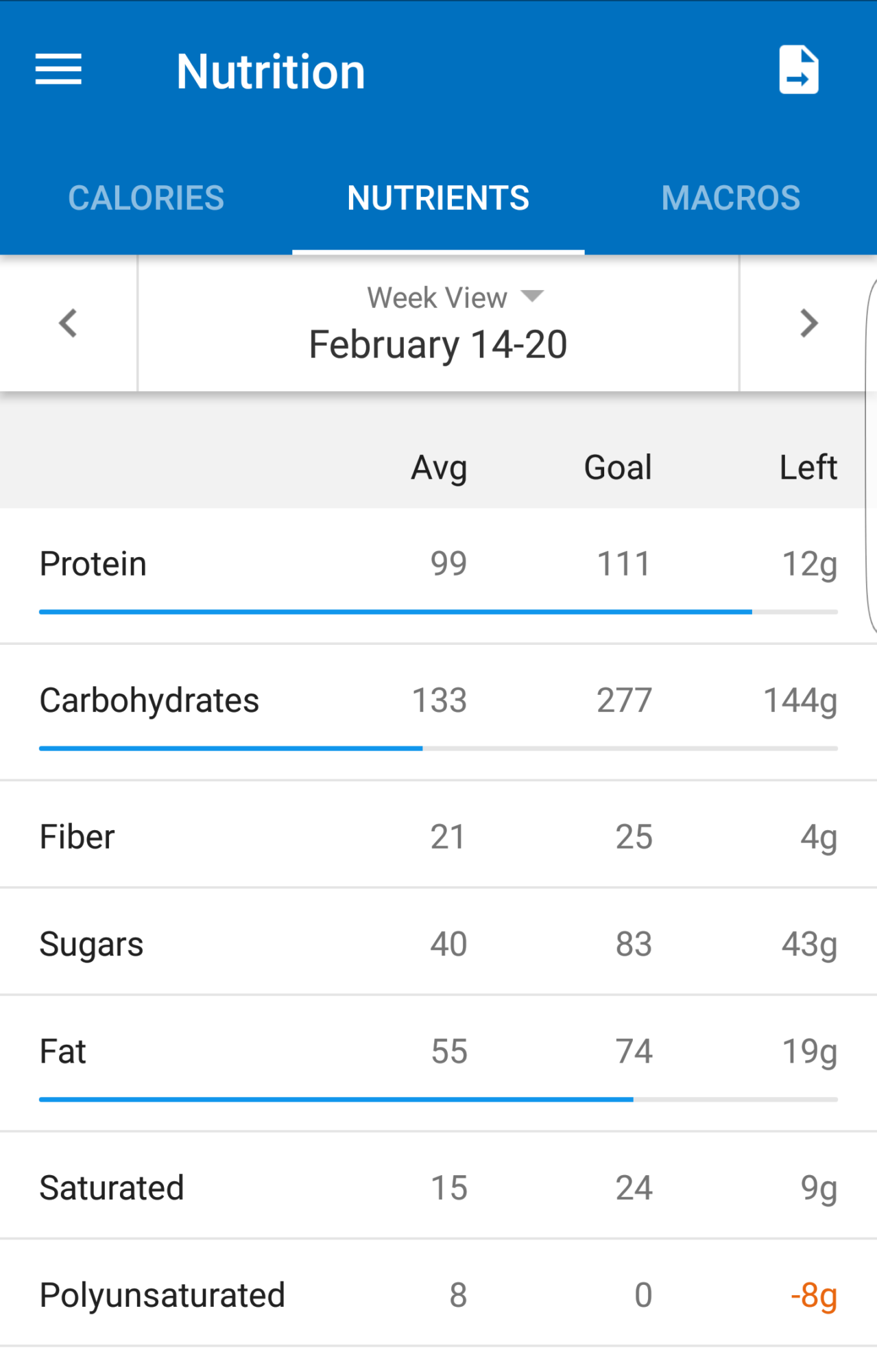 I cut out pop over a month ago so I was pretty shocked. I *thought* I had been eating healthy. I had no idea how much sodium was in the oven roasted chicken deli meat I had for lunch, or the Chick Fil-a Market Salad, or the 6″ Subway sandwich.
I'm definitely going to start paying more attention to sodium levels. We women have a hard enough time fighting water retention from monthly hormones, I certainly don't need to add more fuel to the fire by eating excessive amounts of sodium.
So here's to next week, and hopefully a loss. But even if there isn't one, I know I'm making progress because I'm doing things I couldn't do before.