Today I decided to cut grain out of my diet for the next 10 days. I've been reading, and watching, a lot of things that have brought up some benefits of going grain-free.
We recently bought a juicer after watching Fat, Sick and Nearly dead so I'll be using that to supplement my diet.
Today we tried the Mean Green Juice and the Carrot Citrus Zinger. I didn't love the Mean Green at first but I think I used too much cucumber. I added a few slices of pineapple and it was much better.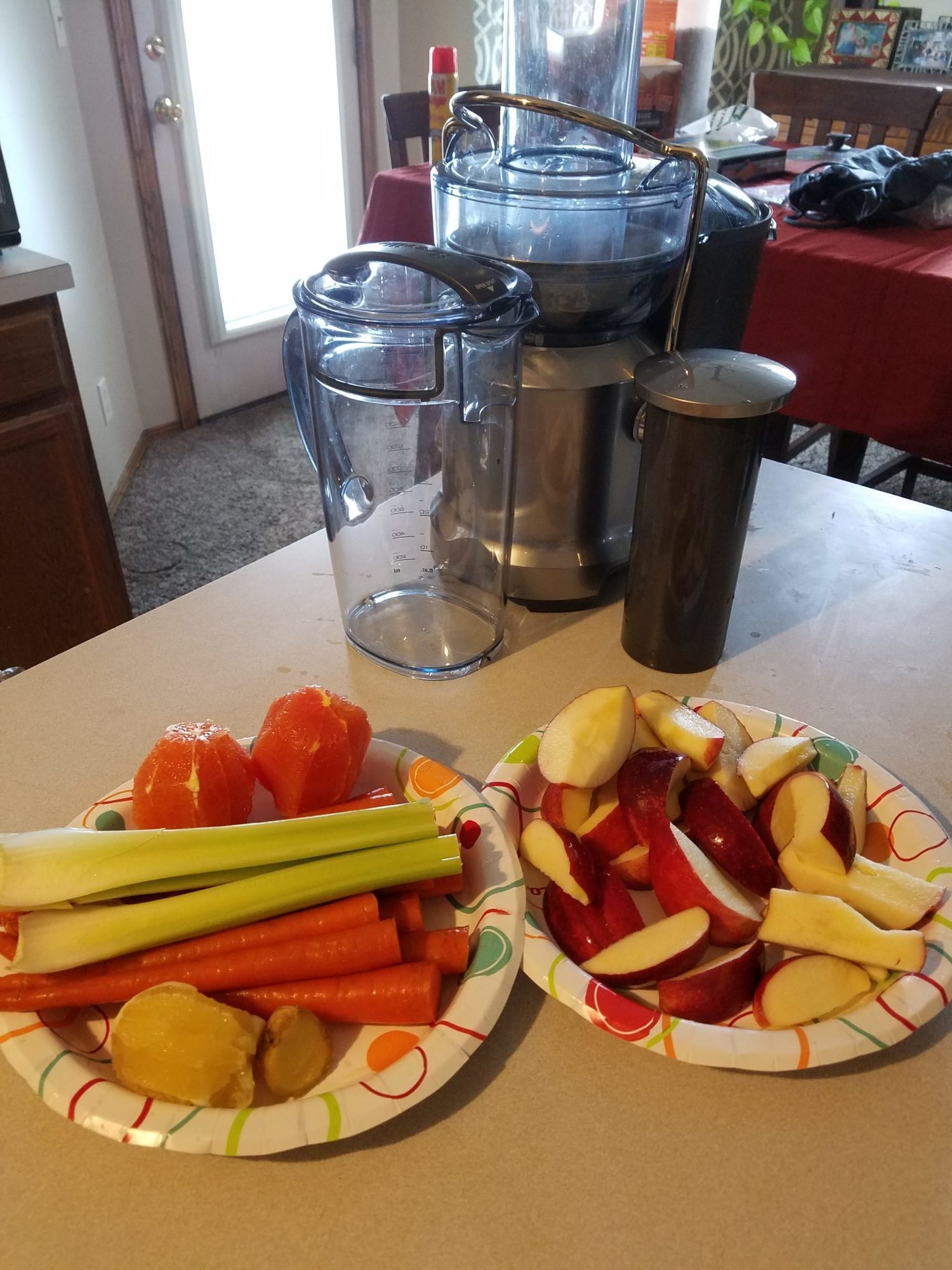 The Carrot Citrus Zinger of course was awesome because it was just carrots, oranges, and ginger. Yum!