It's been 24 hours without caffeine. I started thinking that perhaps a daily 6-pack of diet coke wasn't helping my erratic heartbeats and I should probably cut that out until I figure out what all is going on in my body. I also cut out my morning cup of coffee, but that's no big deal really because it just gave me heartburn.
Luckily for me Coke makes a caffeine-free version of Diet Coke, because I don't think I can live on unflavored water for the rest of my life. I've learned that there are VERY FEW beverages out there that don't come packed with caffeine. For example, I was going to pick a pack of Diet Sunkist until I googled it and found out that it is the ONLY orange soda that has caffeine. Really??? That's nuts!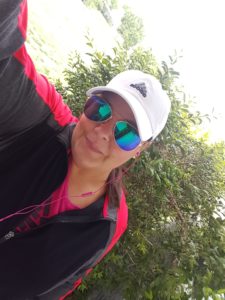 Anyway, I went about my walk as usual, it's a gorgeous day and there's no way I'm not getting out there to enjoy it and get some un-bottled, natural Vitamin D. They say that Vitamin D is good for your heart and Lord knows I need some help right about now.
It was at about the 1/2 mile mark that my chest started really hurting. I even got a touch of vertigo and had to sit down. It was scary. I wasn't even walking that fast and my heart was felt like it wanted to jump out of my chest. I could feel it pumping in my neck. I could even feel the irregular beats while taking my pulse on my wrist. Something is just not right.
These irregularities are becoming more and more noticeable each time I exert any type of energy, and then my heartbeat goes crazy and beats all types of irregular.
After I got back and calmed down, I went ahead and posted a request on Facebook for anyone to recommend a cardiologist – if you read my last post you know I was less than impressed with the treadmill Dr., so far there's been a couple of recommendations but after calling on each, neither accept self referrals. Hopefully some more people will respond and I can find somewhere else to go.
UPDATE: My friend Angie, a nurse at a cardiology clinic, recommended two different doctors and both accept self-referalls. THANK YOU, JESUS!!! I'm scheduled for early next week.