So, tonight was the first night of bootcamp. Wow. I can't feel my arms. Or my legs. And why does my butt hurt?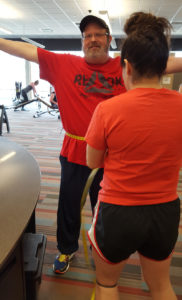 Lauren, our lovely personal trainer, started off by getting us up to speed and took our weight and measurements. We then did a brief treadmill test so that she could gauge our current fitness level.
Once the rest of the class showed up, she decided to take a bunch of middle-aged ladies (and one man, kudo's to my hubby Greg for signing up for this challenge with me) and have them do the YMCA Personal Trainer evaluation. LOL. That was interesting!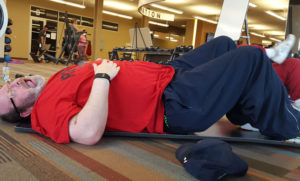 If you aren't familiar, this consists of a series of 1 minute workouts to see how many reps you can do in the allotted time.
For example, the Plank… how long can you plank? Can you go for a whole minute? I went 13 seconds. Greg at least lasted 45 seconds.
How about squats… how many can you do in 60 seconds? Or curls with a 10 pound weight, or rows, or push-ups.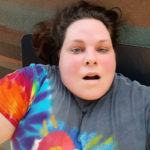 That's the kind of torture that I endured for an entire hour. But I admit…. I kind of liked it. 🙂
My body will be hating me for the next couple of days, but man it felt good to really push myself!!